Glimmers of Truth on the Web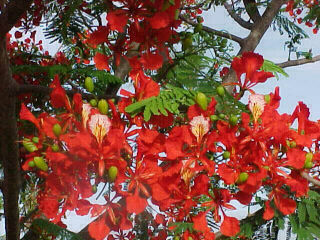 (Links) Updated 4/23/14
Never before in the history of humanity's evolution has the communication of individual thought been so readily available to so many people. This new medium, which some have likened to an emerging consciousness itself is rapidly connecting all parts of society and human experience despite cultural, racial and belief system differences. One of the great benefits of the World Wide Web is the growing availability of Web Sites dedicated to sharing the experience of human spiritual and psychological growth and transformation.
Through this new medium, individuals are sharing with joy, their personal glimmers of truth as revealed by their own spiritual practice or journey. The amazement of this is that the message we are being shown is identical in all traditions and teachings. The only differences are the culturally influenced adjectives used in trying to describe the Infinite itself. You have seen me try to describe this as Pure Silence. There are many other names and descriptions of this wonder which people are discovering as their True Self.
If you wish to investigate some other descriptions of the genuine spiritual journey into Truth, please feel free to investigate the following links. I have carefully chosen these links because of their honesty, their freedom from commercialism (God is not for sale) and their relative resonance with Pure Silence.
---
A great teacher: Nisargadatta Maharaj. Here are some links to sites about him and teaching by him. http://www.nisargadatta.net, http://groups.yahoo.com/group/nisargadatta/, http://www3.ns.sympatico.ca/umbada/iam.htm
---
Perhaps one of the greatest spiritual teachers of this century was Ramana Maharshi. I invite you to investigate his teachings. http://www.ramana-maharshi.org/index.htm
---
The Headless Way, by Douglas Harding: a fantastic perceptual and experimental practice of seeing reality as it is, by a British teacher, philosopher. http://www.headless.org
---
This site is a great big tasty buffet of some of the most marvelous non-dual sites on the Web. Spend some time here and you will have an unforgettable glimpse of reality as it is. Created and maintained by Jerry Katz, a very simple, humble and kind human being: http://www.nonduality.com/index.html
---
Power to Share, by Stan Schaap: the practical spirituality of unconditional love. http://www.powertoshare.com/index.shtml
---
One of the greatest spiritual teachers of modern times is Jiddu Krishnamurti. He has had more effect on me than anyone else. His teaching goes to the core, the heart of our lives and is provocatively honest. He has written many books and is all over the Web. This is the official site. http://www.kfa.org
---
A remarkable scholar and philosopher for our modern times is Ken Wilber, who has written many books on the subjects of consciousness, silence, meditation and an integral approach of living. http://wilber.shambhala.com/
---
A brilliant individual called Peter Russell has a great site with many links and offerings. The Church of I Am http://www.peterussell.com/cia/cia.html
---
A great conceptual and integral site about enlightenment and realization which also contains some great links and lots of cool stuff! www.enlightenment.com: Building a Living Community.
---
Another good site which points to many related topics and teachers is www.realization.org
---
There is no such thing as "Becoming."
There is nothing "you" can do.
There is no "where" to go. Nothing to "find."
What IS, already and always IS! http://www.swcp.com/~robicks/
---
One of the best "meditation" sites on the web--a truly integral approach--offering a plethora of techniques, styles and ideas about spiritual practice--worth a visit. http://www.meditationsociety.com/
---
A nuts and bolts site by Remez Sasson. teaching the building blocks of attention, discipline and de-conditioning the distracted mind http://www.successconsciousness.com/index.htm
---
For a very lucid, logical and academic presentation of consciousness please visit http://faculty.virginia.edu/consciousness
---
http://www.peacepilgrim.com/: a site about a real woman dedicated to peace-inner and outer-amazing!
---
Chuck Hillig says 'It" plainly, insightfully, lucidly and with enviable humor at www.blackdotpubs.com. And you thought you knew what enlightenment was all about?
---
http://www.eckharttolle.com/home: A GREAT TEACHER FOR OUR WORLD TODAY
---
"And if you rest here, you will see that everything is happening by itself. That thoughts come by themselves, that action comes by itself. That everything is moving along just fine without out you pretending to control everything. And then you can rest in this moment, you can dive deeply, unceasingly into this moment and disappear into the sweet nectar of silence."
www.bliss-music.com/enlightenment.htm
---
"This is it, just as it is." Visit a very honest and candid site by Joan Tollifson which resonates beautifully with Pure Silence, http://www.joantollifson.com
---
http://www.radicalconsciousness.net -radical comes from the Latin word: Radix, which means "root" and this site is deeply rooted in Truth.
---
be free inherit the earth let go be free, let go of me, search not for what i am as it is that the silence fathoms all that there is to be which is thee www.silentlotus.net- a beautiful and authentic site!
---
http://www.awakeningtothedream.com an inspiring site from Leo Hartong - please enjoy!
---
Living in Open Awareness: Visit Roy Whenary's site http://www.livinginopenawareness.com/
---
http://anunda.com/index.htm WOW!!!!!
---
http://www.eaglespiritministry.com/universal/introduction.htm Beautiful native Spirituality
---
---
Brilliant presentation of the "essence" of who we really are. I had never heard of Almaas, but his work resonates amazingly well with Pure Silence
---
Another, simple yet full site, offering a gentle explanation of the truth
---
http://www.themysteryexperience.com/book/
---
This site resonates rather well with pure silence from Tim in the Netherlands:
http://www.7freedom.com/the7principlesoffreedom.htm
---
This is simple joy and wonderfully synchronistic, a treasure to be enjoyed: www.meditationerfan.com
---
This very compassionate, well written and truth-filled treasure happened to appear in my inbox today--I heartily suggest you take a long look. www.waynewirs.com -- global peace begins inside your very self!
---
A beautiful non-commercial Satang Site-offering gentle peace and freedom of spirit
---
Sorry, but I missed a very important teacher: www.adyashanti.org
---
---
http://www.stillnessspeaks.com
a marvelous site and worth of a careful perusal--enjoy!
---
Now this is a cool new site--run by college students: a revelation of the Truth of who we are!
---
This page will be updated frequently as more links to truth flow by.
Enjoy!